Media player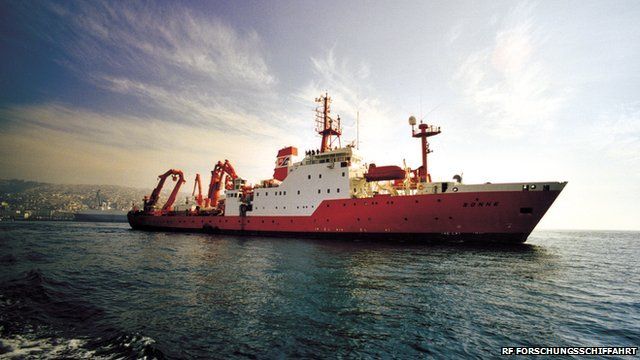 Media playback is unsupported on your device
Video
Ocean sediments tell of past quakes
Previous earthquakes that rivalled the March 2011 Tohoku tremor in size may be recorded in sediment samples just recovered from the seafloor off Japan.
A German-led scientific cruise obtained the cores from 16 different locations, some of them at a water depth of 7.5km.
The sediments hint at three major disturbances on the ocean bed that could be the result of the submarine landslides often seen with big quakes.
Dr Michael Strasser, from the Swiss Federal Institute Of Technology Zurich, Switzerland, describes the research.