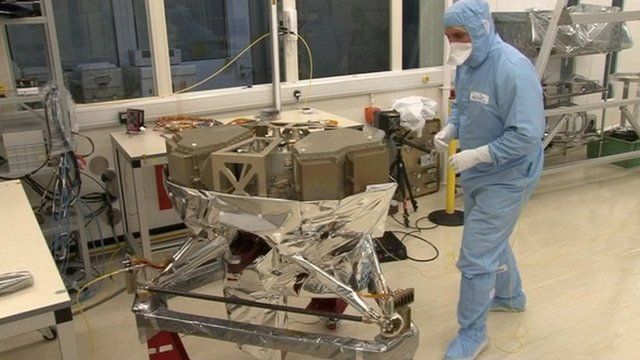 Video
UK builds key instrument for James Webb Space Telescope
The James Webb Space Telescope is the huge new observatory being built by Nasa for launch in 2018.
Billed as the successor to Hubble, scientists expect it to see the light from the very first stars to shine in the Universe.
The UK is playing a prominent role in the project, having led the production of one of James Webb's four instruments - a sophisticated camera for taking pictures of stars and planets.
Engineers and scientists at the Rutherford Appleton Laboratory in Oxfordshire built the Mid-Infrared Instrument (Miri), which is now ready to be sent to the US.
Jonathan Amos reports.
Go to next video: Telescope component viewed close up