Media player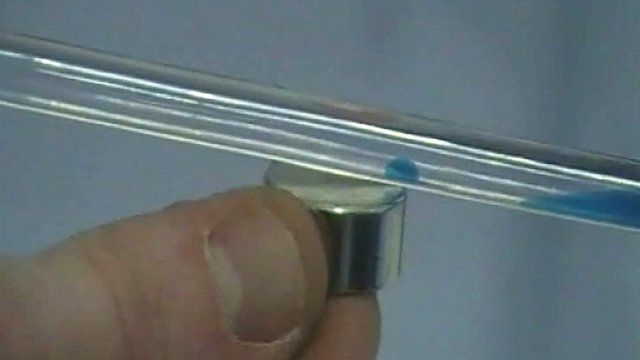 Media playback is unsupported on your device
Video
'Magnetised' emulsion unveiled
Researchers have unveiled a molecule that can make "magnetic emulsions" in an advance with potential to revolutionise oil-spill cleanup and the chemical industry.
Emulsions are blends of liquids that tend not to mix, such as oil and water and the molecule acts as an "emulsifier", coating oily materials and acting to blend the liquids.
Because the molecule responds to magnetic fields, it can be used to conveniently gather up oils.
Here, it is blended with an oil and a blue dye, resulting in an oil emulsion that can be pulled along the length of a glass tube with an ordinary magnet.
Video courtesy of Julian Eastoe.