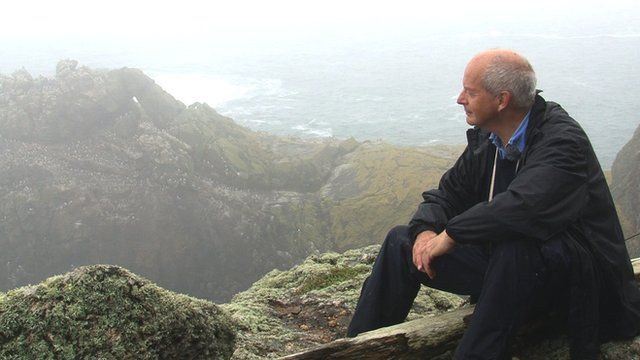 Video
Scientist's 40-year mission to study guillemots
A scientist dedicated to researching seabirds has just spent his 40th season on the uninhabited island of Skomer, off the south west coast of Wales.
Professor Tim Birkhead, from the University of Sheffield, has been carrying out a long-running study into guillemots - looking at their breeding patterns and population change.
He first visited the island, a protected nature reserve and Site of Special Scientific Interest, in 1972 and has returned every year since.
Skomer is home to an estimated half a million seabirds, including thousands of puffins.
Filmed and produced by John Galliver.
Go to next video: Sat-nav insight into life of seabirds