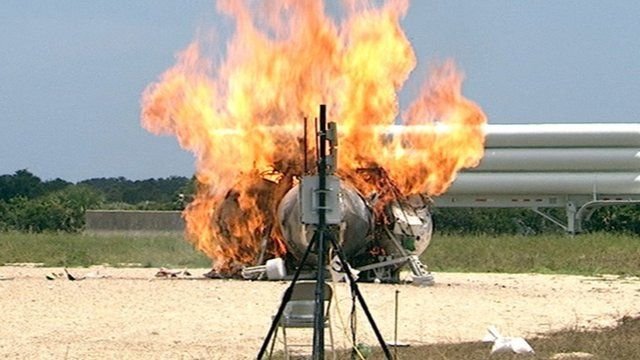 Video
Nasa Morpheus lander crashes during moon mission test
A small Nasa lander being tested for missions to the moon and other destinations beyond Earth has crashed during a trial run at the Kennedy Space Center.
There were no injuries after the prototype, known as Morpheus, burst into flames near the runway formerly used by Nasa's space shuttles.
Morpheus' engines, which burn liquid oxygen and methane, appeared to ignite as planned, lifting the 1,750lb (794kg) vehicle into the air.
But a few seconds later, Morpheus rolled over on its side and plummeted to the ground.
The US space agency says an investigation is under way.
Go to next video: Rover camera takes Mars panorama