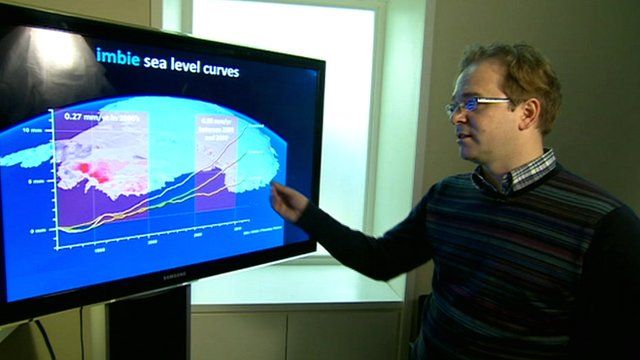 Video
Polar ice-sheet melt explained
Melting of the polar ice-sheets has added about 11mm to the global sea level over the past two decades, according to the most definitive assessment so far.
More than 20 separate polar research teams have combined forces to produce a new estimate of the state of the ice in Greenland and Antarctica, which has been published in the journal Science.
Until now different measurement techniques involving various types of satellite sensor have produced a wide range of estimates with large uncertainties about the rate of ice loss.
Here, lead researcher Prof Andrew Shepherd from Leeds University explains the findings to the BBC's science editor David Shukman.
Go to next video: How melting ice speeds global warming