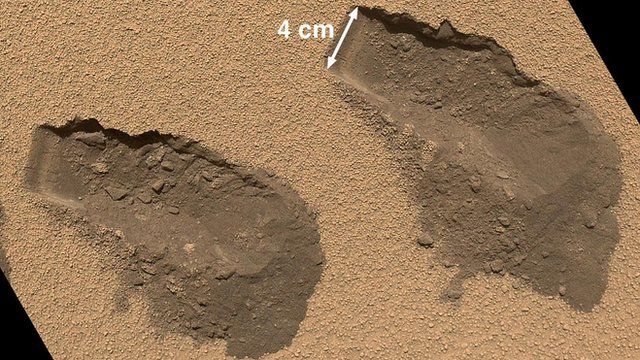 Video
Rover's big lab studies Mars soil
Nasa's Curiosity Mars rover has yet to make a definitive detection of organics - the carbon-rich molecules that can be the "feedstock" for life.
That was one headline result from the first series of soil tests run by its big onboard lab - the Sample Analysis at Mars (Sam) instrument.
But scientists urged patience. Sam's investigations would be slow and methodical, they said.
Dr Paul Mahaffy, the principal investigator on Sam, told our correspondent Jonathan Amos how the instrument worked.