Media player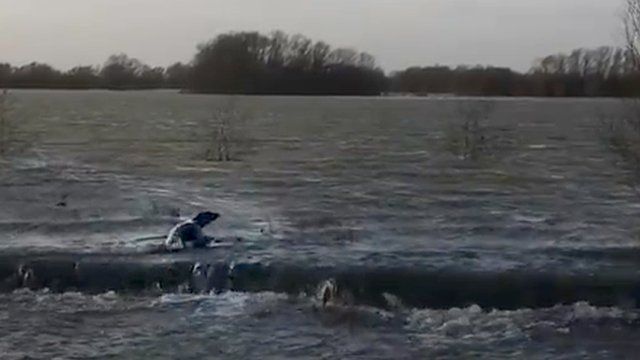 Media playback is unsupported on your device
Video
Seal filmed swimming in flooded Cambridgeshire fens
A keen birdwatcher at first thought he was watching a dog struggling to escape from floodwater in a Cambridgeshire field, but on closer inspection he realised it was a seal making its way through the flooded field 50 miles from the nearest coastline.
Robjn filmed the seal's efforts to get out of the ditch close to the Great Ouse River, near St Ives in the Cambridgeshire Fens.
He said it was not the first time a seal had been spotted away from its natural habitat but this one had made it ten miles further inland than previous incidents.
Courtesy YouTube/Robjn