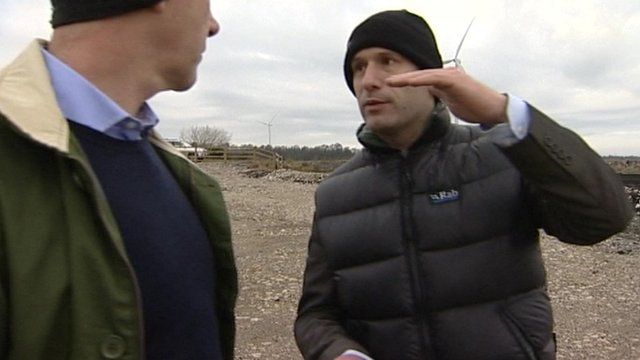 Video
Wind turbines to be built on Irish bog land
Ministers from the UK and Ireland will sign an agreement on Thursday that will see some of the largest wind turbines in the world built across the Irish midlands.
Stretching over 600 feet in the air, the towers will generate energy for three million UK homes from 2017.
The UK government says the Irish power is a cheaper form of renewable than offshore wind, but environmentalists say the scheme is "crazy" and risks damaging Ireland's famed landscape.
Peter Harte from Element Power, a renewable energy company, spoke to the BBC's Science Correspondent Matt McGrath about why the wind turbines to be built on the Irish bogs will be some of the tallest in the world.