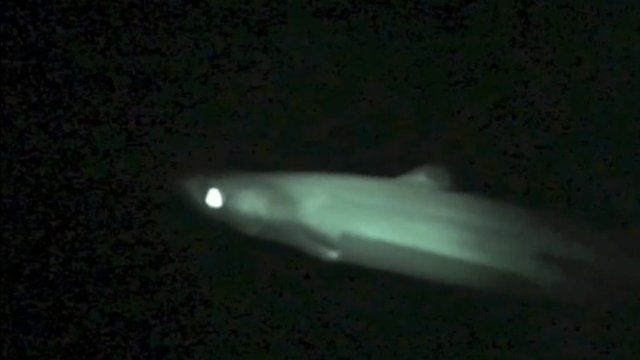 Video
Glowing shark scares off predators with 'lightsabers'
A glow-in-the-dark shark scares off predators with "lightsaber-like" spines on its back, a study suggests.
The research was carried out on the velvet belly lanternshark, a small species found in the deep waters of the Atlantic Ocean and Mediterranean Sea.
The scientists believe that while the light-up spines can be seen by larger, potentially dangerous fish, they are harder for the shark's prey to spot.
It also has a glowing belly, which it uses to camouflage itself, as Dr Julien Claes, a shark biologist from the Catholic University of Louvain in Belgium explains.
Go to next video: Deepest undersea vents discovered