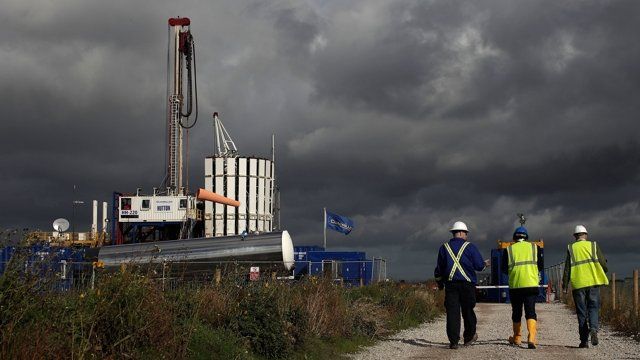 Video
Fracking 'will create thousands of jobs'
One of the energy firms hoping to exploit the UK's resources of shale gas says it may be sitting on significantly more gas than previously thought.
UK firm IGas says there may be up to 170 trillion cubic feet of gas in the areas it is licensed to explore in northern England.
Speaking to the Today programme's business presenter Simon Jack, the Chief Executive of IGas, Andrew Austin, said as well as making the country more self-sufficient in energy, the process will create tens of thousands of jobs.
There could be between 25,000 and 40,000 direct jobs in the shale gas industry over the next 20 years, or the on shore oil and gas industry over the next 20 years.
He went on to explain that this "could underpin several hundred thousand jobs in the chemical and other chemical and bulk gas-linked industries".
First broadcast on BBC Radio 4's Today programme on Monday 3 June 2013.