Media player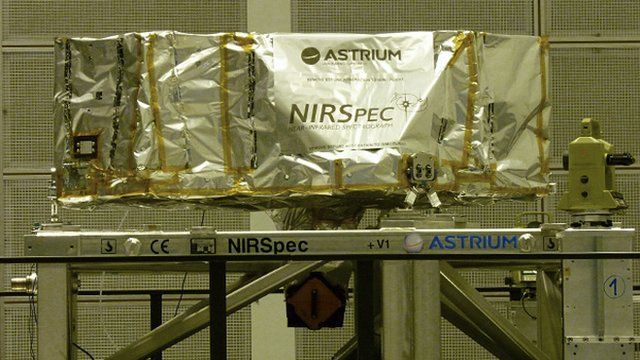 Media playback is unsupported on your device
Video
James Webb telescope: Instrument to chase 'first stars'
Europe has reached another milestone in its contribution to Hubble's successor - the James Webb Space Telescope.
An industrial team led from Astrium in Germany has completed the build of the Near-Infrared Spectrometer, one of four instruments that will go in JWST.
Part of NirSpec's job will be to help identify the first groupings of stars to shine in the Universe.
Ralf Maurer, the NirSpec programme manager on Astrium, took our correspondent Jonathan Amos to see the finished instrument in the industrial cleanroom.
Go to next video: Instrument to chase 'first stars'