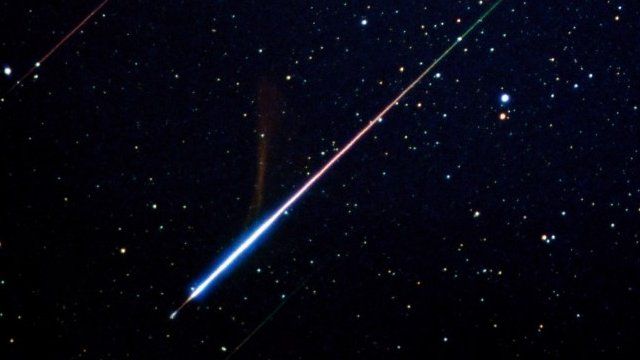 Video
Earth life 'from watery asteroid'
Scientist have uncovered further evidence that there is water on Earth because our waterless planet was hit by a watery asteroid.
The asteroid is believed to have then given us the oceans, the rivers and lakes and all life that followed.
Astronomers' and physicists' theories have arisen from having observed GD61, a dying sun 150 light years away.
Dr Jay Fahiri, from the Institute of Astronomy at Cambridge, explained to the Today programme's Evan Davis that Earth's water "had to have come from external sources".
"A few large water-rich asteroids are excellent candidates," he said.
First broadcast on BBC Radio 4's Today programme on Friday 11 October 2013.
Go to next video: Extraordinary 24 hours for astronomers