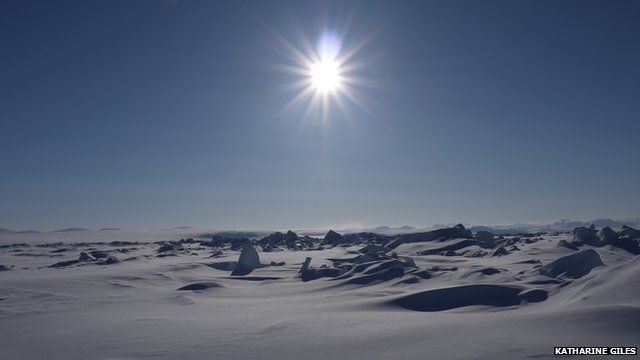 Video
'Report card' on 2013 Arctic sea ice
Arctic sea ice experienced a bounce back in 2013, with the extent of the floes in the far north diminishing to 5.10 million sq km in the summer melt.
This figure is almost 50% up on the all-time satellite-low mark recorded 12 months previously - when floes were reduced to just 3.41 million sq km by mid-September.
But sea-ice expert Dr Don Perovich, from Dartmouth College, US, told our correspondent Jonathan Amos that 2013 was still a weak performance.
The pair spoke at this year's American Geophysical Union Fall Meeting, where the annual Arctic Report Card was released.
Go to next video: Canada embarks on North Pole claim