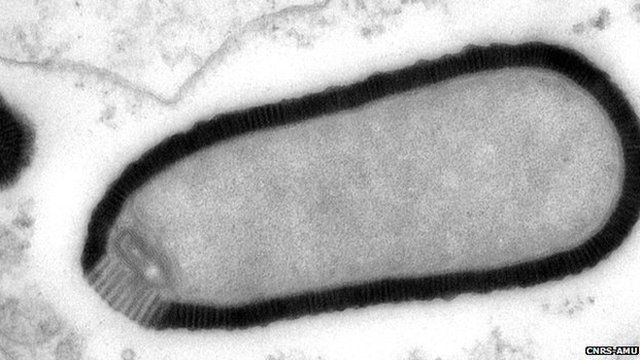 Video
Large viruses suggest Earth may have 'multiple origins'
The discovery of large viruses suggest that the Earth may have "multiple" origins of life, it has been claimed.
Professor Jean-Michel Claverie, from the National Centre of Scientific Research (CNRS) at the University of Aix-Marseille in France, explained that recently discovered giant viruses have been made of "totally different genetic material [to each other]" and therefore appear to be without "common history".
His comments come as an ancient virus has come back to life after lying dormant for at least 30,000 years in Siberian permafrost.
First broadcast on BBC Radio 4's Today programme on Tuesday 4 March.