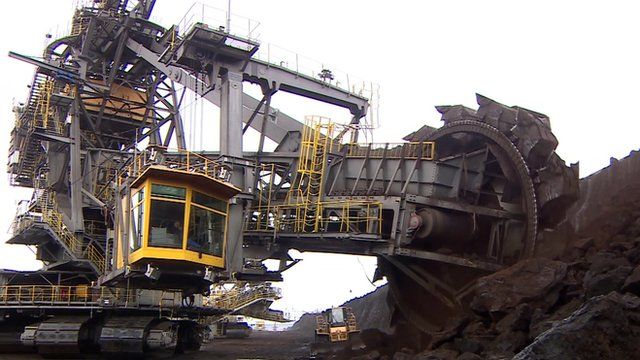 Video
Inside Germany's coal-mining operation
Last month the UN warned about the potential impacts of climate change.
Now scientists and officials are meeting in Berlin to finalise another report on what to do about it.
They are expected to call for a major push for renewable energy like wind and solar and a move away from fossil fuels such as coal.
This comes as many countries try to switch to low-carbon forms of power - among them Germany which is now the world leader in solar power but also remains the largest producer of one of the dirtiest forms of fuel.
David Shukman visited a lignite coal mine south of Berlin to see the scale of the operation.
Go to next video: Climate change impact report out