Media player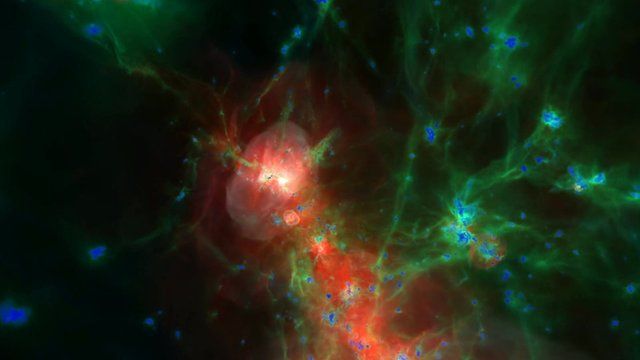 Media playback is unsupported on your device
Video
Evolution of universe simulation created
An international team of researchers have created a detailed visual simulation of how the Universe evolved.
It is the first to show in exquisite detail the emergence of galaxies.
The simulation also shows how galaxies formed around clumps of a mysterious, invisible substance called Dark Matter.
The research has been published in the journal Nature.
The lead researcher, Dr Mark Vogelsberger of Massachusetts Institute of Technology, explains how this signifies where galaxies form.
Go to next video: Black hole set to 'eat a gas cloud'