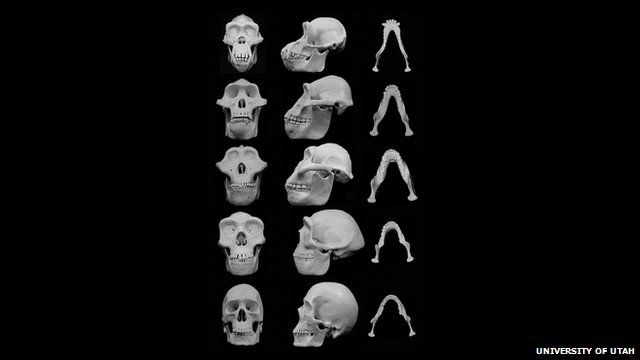 Video
Male faces 'evolved' due to fist fights
Male humans developed stronger facial features to protect against fist fights, according to scientists.
Researches at the University of Utah found that the facial bones of early ape-like bipeds, australopiths, were strongest in areas most likely to receive a blow from a fist.
Professor David Carrier, the evolutionary biologist who led the study, argued that the traits evolved as the need for males to fight increased.
He told BBC Radio 5 live's Breakfast: "There was a lot of fighting going on... Males competing for females but also males probably defending territory."
Go to next video: Forgotten man of evolution remembered