Media player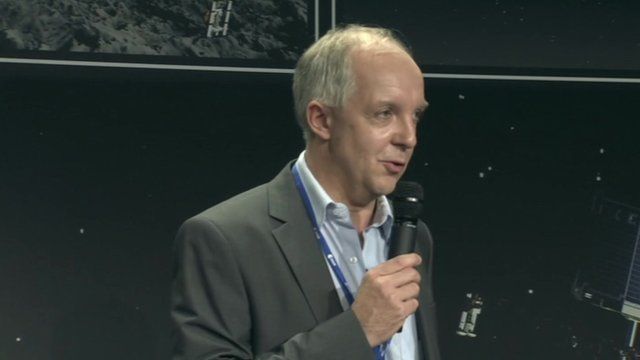 Media playback is unsupported on your device
Video
Philae probe may have 'landed twice' without anchoring to comet
The scientist in charge of landing the Philae probe on the comet has said the probe may have "landed twice".
Dr Stephan Ulamec said that some data from the probe suggested it may have rebounded back off the comet after initially landing.
He also admitted that the robot may not be anchored to the surface of Comet 67P/Churyumov-Gerasimenko at the moment.
He explained that at this early stage they still did not "fully understand" what had happened.
Go to next video: 'Fantastic, fantastic, it's landed'