Media player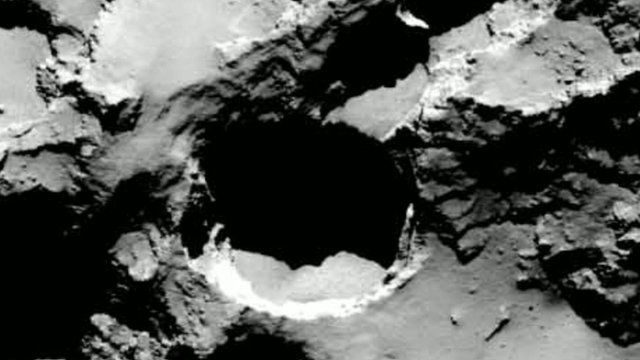 Media playback is unsupported on your device
Video
Rosetta: 'Goosebumps' on 'space duck' hint at comet formation
Scientists working on Europe's Rosetta probe, which is tracking Comet 67P, say they may have found evidence for how such icy objects were formed.
New pictures of the surface reveal a lumpy texture in places that researchers speculate could have been the body's original building blocks.
Their appearance means they are being dubbed "goosebumps", which is a bit of fun given the comet's duck-like shape.
If this interpretation is correct, it represents a major discovery.
Jonathan Amos reports