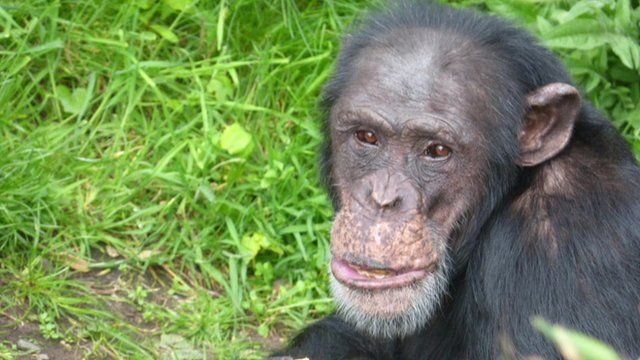 Video
Chimps change grunts in new home
A study of captive chimpanzees moved from the Netherlands to Scotland has suggested that the animals can adjust their grunts to communicate better with new companions.
In 2010, nine chimps from Beekse Bergen Safari Park in the Netherlands were moved to Edinburgh Zoo. They used an excited, high-pitched call for apples, one of their favourite foods, while the locals used a disinterested grunt. By 2013, the Dutch chimps had switched to a similar low grunt, despite an undiminished passion for apples.
Published in the journal Current Biology, this is the first evidence of chimps re-learning such "referential calls."
Images and audio courtesy of Dr Katie Slocombe, University of York
Go to next video: Edinburgh Zoo panda no longer pregnant