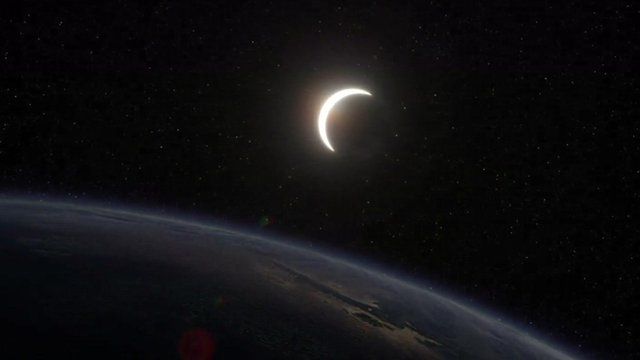 Video
Partial solar eclipse should be visible in UK
The best solar eclipse in the UK since 1999 should be visible on the morning of Friday 20 March.
The end of the 20th Century saw a total solar eclipse, this one will only be partial but in some parts of northern Scotland 98% of the Sun will be eclipsed.
If the weather is clear it should be visible across the country.
David Shukman reports.
WARNING: NEVER LOOK DIRECTLY AT THE SUN WITH THE NAKED EYE, OR WITH CAMERAS, TELESCOPES, GLASSES OR DEVICES OF ANY KIND UNLESS SPECIFICALLY STATED THAT IT IS SAFE TO DO SO. LOOKING AT THE SUN WITHOUT PROPER PRECAUTIONS CAN CAUSE SERIOUS EYE DAMAGE.
Go to next video: Eclipse UK weather: will you see it?