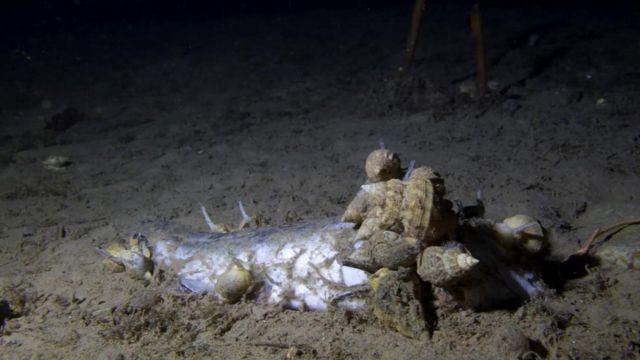 Video
Polar ocean 'teeming with nightlife'
A three-year study of a fjord in Svalbard has revealed surprising levels of animal activity during the long, dark Arctic winter.
The water is buzzing with lively goings on, from glowing krill to seabirds on the hunt.
A large team of scientists worked on the study, now published in the journal Current Biology.
They conducted underwater filming, biodiversity counts and analysis of fish and bird stomach contents.
This time-lapse video shows the corpse of an Atlantic cod attracting a remarkable cast of characters out of the blackness.
Footage: Piotr Balazy, Institute of Oceanology, Polish Academy of Sciences