Media player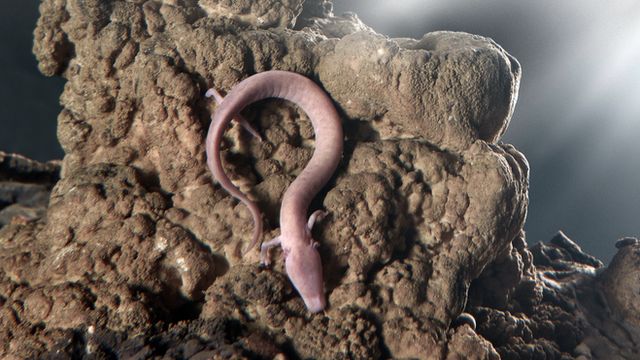 Media playback is unsupported on your device
Video
'Dragon mum' guards her precious eggs
In a darkened aquarium inside a Slovenian tourist cave, a female "olm" is guarding a significant clutch of eggs.
This bizarre, blind salamander lives for up to 100 years but only reproduces every six years or more.
This female at the Postojna Cave has laid 50-60 eggs so far.
Her tank has been boarded up to keep the light out, but an infrared camera shows her in action in the cool cave water.