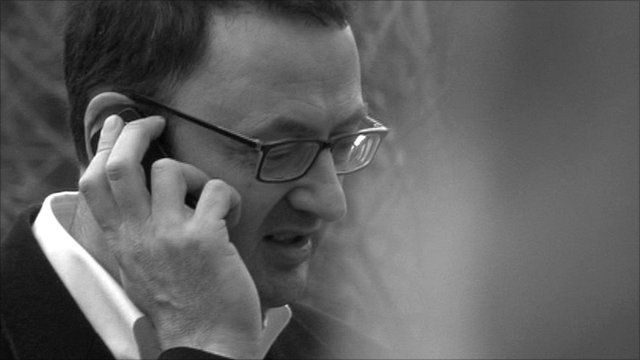 Video
Mobiles fall prey to hack attacks
The BBC has been shown how easy it has become to eavesdrop on almost any mobile phone call.
Starting with only a mobile number, security researchers Karsten Nohl and Sylvain Munaut track down a handset and then pluck copies of conversations out of the air.
The BBC's Mark Ward and his colleagues on the BBC Technology desk, agreed to have their calls listened into by the researchers.
The GSM Association (GSMA) said that networks are constantly being updating to thwart attacks and prevent eavesdropping and that the weaknesses found were in older technologies. These are still used in mobile networks around the world.
Charles Brookson, chair of the GSMA's security group said that when the first and second generation mobile standards were created no-one expected them to be very popular or still in use 20 years later.
"We knew that as the technology has aged there's going to be more loopholes in it," he told BBC News.
Those pioneering designers, of which he was one, also had to respect strict controls on the type and strength of encryption they could use.
"It was as strong as we could make it," he said.
The GSMA is advising its 750 operator members to improve security on networks as they are upgraded, he said but doubts that others could easily copy the work of Mr Nohl and Mr Munaut.
"Yes, the attacks are feasible but they are not exactly the sort of thing that the average person will be doing," he said.