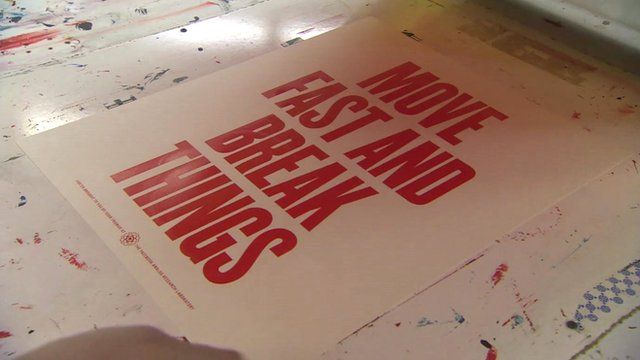 Video
What is it like to work at Facebook?
If you are one of the billion people who use Facebook, it is likely you have used the social networking site at work.
But have you ever wondered what it is like for the people who work at Facebook?
One of the world's biggest technology companies, Facebook relies on some old-school methods to motivate their workers - and they encourage employees to get their hands dirty, decorating their surroundings and producing motivational posters.
Here, as part of the BBC News - What If? season, Alastair Leithead visited Facebook's headquarters in California's Silicon Valley for a rare look inside.
Go to next video: What if you had a vision of the future?