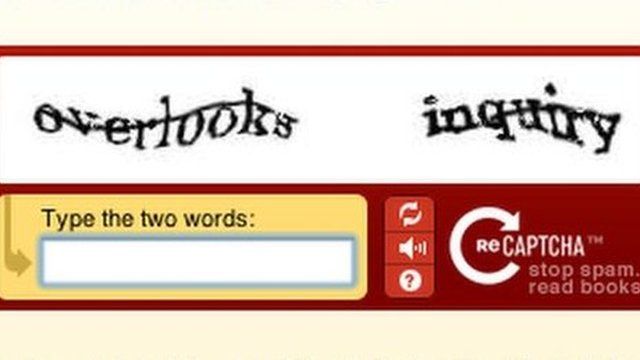 Video
Blind Federation criticises Captcha security test
The US National Federation for the Blind says its members are unable to sign an e-petition calling for printed material to be more accessible to the visually impaired because of "Captcha" security.
A Captcha is a graphic or sound of a random word or number users must key in to prove they are human.
The petition, on the White House website, has received just 8,200 signatures.
Damon Rose, editor of the BBC's Ouch blog for people with disabilities, said: "Captcha graphics are a nightmare - visually impaired people use screen readers to interpret their computer rather than their eyes and the screens can't manage them."
This is an example of one Captcha sound recorded by Damon Rose from a corporate website. Can you tell what it is trying to say?