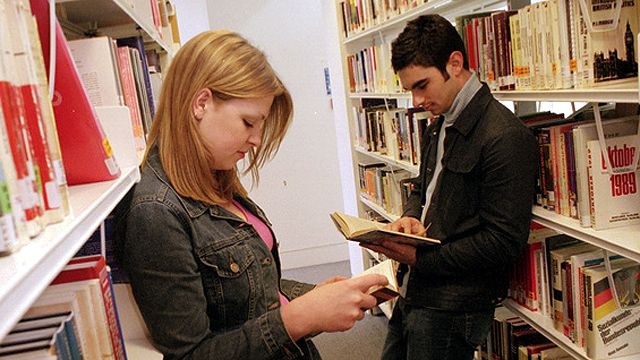 Video
Webscape: Free undergraduate textbooks
Kate Russell's weekly review of the best apps and websites.
Studying for a degree is hard, but it does not have to be as tough on your bank account with the help of Flooved, a global education platform that is pushing the idea of open access to textbooks for all undergraduates.
Getting ready to travel can be a busy time but keeping up to date with your flight status could not be easier with the help of a simple new Twitter account @Flightstatus. Tweet it your flight number and the free service will ping you a series of real-time messages leading up to departure, including flight information, departure time and terminal details.
But it come with a huge caveat - are you happy for Twitter at large to know you are potentially going abroad? If there is any chance your account could be linked to your address, for example if you have publically-posted geotagged photographs from home, then think very carefully about whether your security is at risk.
If you have not figured out where to fly to yet then Triptease is a new image-led social travel site that is beautifully designed and really simple to navigate. Reviews are quick and easy to add and share. It is a great new place to start for holiday inspiration.
The free Gym PocketGuide app for Windows Phone is a great fitness companion. You can chose to stretch or work out a specific area or just follow one of the seven day programs depending on what it is you want to achieve, from building muscle to losing fat.
Or exercise your thumbs playing the latest release in the Halo gaming franchise, Halo: Spartan Assault. It is a spin-off set between the events of Halo 3 and 4 and has been released on Windows 8 PC and mobile platforms rather than the Xbox. It plays very well with a comfortable learning curve and plenty of highly colourful, explosive action through 25 missions but at about £5 ($7) it is not cheap.
Watch more clips on the Click website. If you are in the UK you can watch the whole programme on BBC iPlayer.
Go to next video: Webscape: Citizen science projects