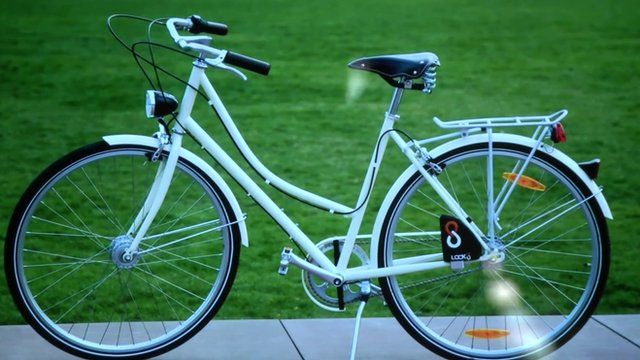 Video
Texting bike lock to deter thieves
The creators of a new bicycle lock claim it is able to detect many of the ways thieves may attempt to steal a bike.
Lock8 has several built-in sensors, and if the bike moves too much, it will let off a ear-splitting alarm - and send a text message to the owner warning them of what is going on.
The device - which still needs to secure funds to go into production - was picked as the winning start-up at this year's Techcrunch Disrupt conference in Berlin.
The BBC's technology reporter Dave Lee was given a demonstration by the firm's chief technology officer Daniel Zajarias-Fainsod at the event.
Go to next video: Cyclists urged to secure their bikes