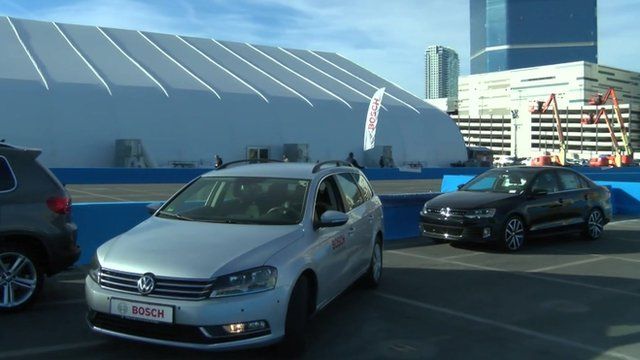 Video
CES 2014: Smartphone app that parks your car
Before completely driverless cars hit the roads sometime in the distant future, the technology can at least be used as a way to help tackle tricky driving tasks - such as the dreaded parallel park.
Bosch's Frank Suessenbach gave the BBC an early look at one such innovation, a car that, when instructed to by an app, can park itself into tight spots all by itself.
The technology will be shown off in full on Tuesday at the Consumer Electronics Show (CES) in Las Vegas, but Bosch has not yet said when the technology will be made available to consumers.
Follow Dave Lee on Twitter @DaveLeeBBC.
Go to next video: Sports sensor 'judges your golf swing'