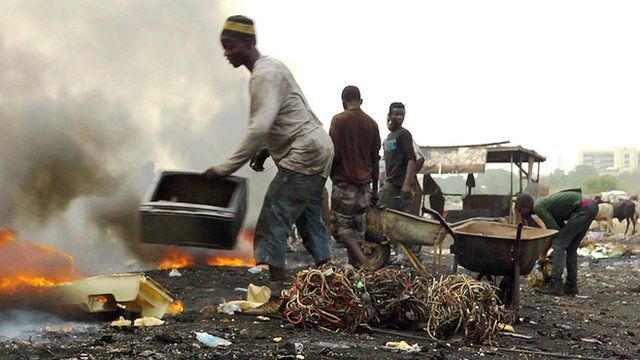 Video
Making a living from toxic electronic waste in Ghana
In 2012 the planet generated about 49 million tonnes of electronic waste and by 2017 this is expected to rise to 65 million tonnes per year.
New EU laws which came into force on 14 February 2014 now force countries to recycle at least 45% of their e-waste and make it more difficult to export it illegally to the developing world.
But a significant amount of e-waste ends up in South East Asia and West Africa to be picked apart by workers, often children, in sometimes dangerous conditions.
BBC Click's David Reid visits Agbogbloshie, Ghana to find out more.
Watch more clips on the Click website. If you are in the UK you can watch the whole programme on BBC iPlayer.
Go to next video: How good are robot vacuum cleaners?