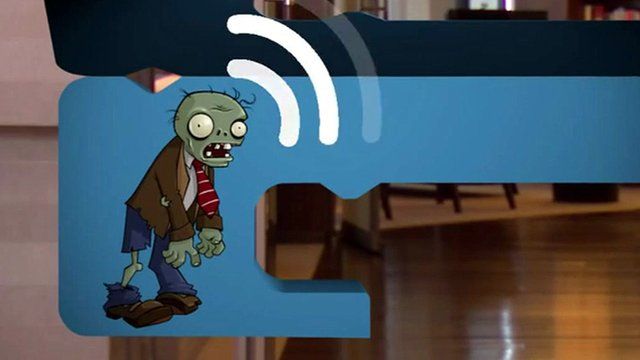 Video
How zombies could teach you to code
Kate Russell's weekly review of the best apps and websites.
At crowd-sourcing collaboration platform Wreckamovie you can take part in projects ranging from short films and animations to full feature-length films. Everyone is welcome, both amateur and professional - just take a look at the tasks and then let the project leader know what you can do.
Horizon is a brand new iPhone app that rotates and resizes your camera view no matter what orientation you hold the phone at, producing amazing video results that can be used in an edit for a standard aspect ratio screen.
Another useful smartphone app if you are recording a special event is Clinch - a free location-based sharing tool that connects you with other users in the same location to share your photos and video.
If you are just not the creative type there are plenty of other ways to enjoy the world of cinema online and on your smartphone too. Lego Star Wars is the perfect example of a Hollywood franchise that has been exploited in many forms for your general entertainment.
There are a lot of initiatives right now encouraging children to learn to code and this week's video of the week picks up that baton and gives it a movie-style shake up with Bill Gates explaining the principles of computer programming using zombies, courtesy of Code.org.
Watch more clips on the Click website. If you are in the UK you can watch the whole programme on BBC iPlayer.
Go to next video: What is being said about you online?