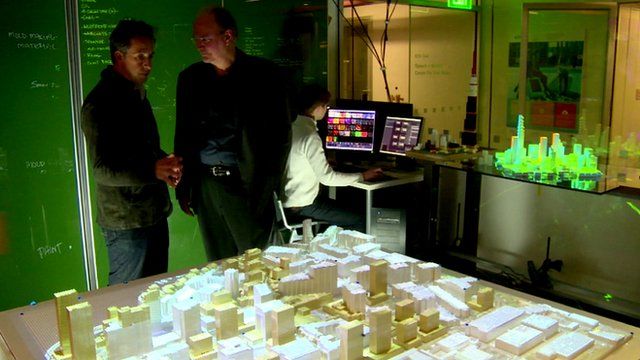 Video
Robotic futures: Building the truly model city
The MIT Media Lab in Cambridge, Massachusetts is renowned for working on future-thinking projects which might have an impact on our world.
The aim of the Cityscope project is to help urban planners make more informed decisions, based on the often complex relationships between factors ranging from wind patterns to traffic flow.
The team has created an interactive, real-time simulation, mapping 3D projections of information onto a traditional model city.
The BBC's North America technology correspondent Richard Taylor went to see the project in action.
You can follow Richard on Twitter @RichTaylorBBC.
Go to next video: Telepresence your way into work