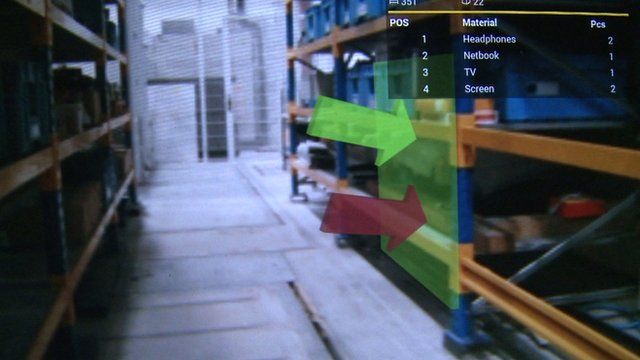 Video
Could augmented reality make work easier?
Trials are underway in a mock-up factory in Munich, Germany to see how augmented reality could help workers in their daily tasks.
Using a combination of Google Glass and software, workers can see where items need to be collected or stored without looking at a clipboard, while service mangers can be provided with step by step instructions on how to fix broken equipment.
But some are concerned the technology may downgrade workers' roles and conditions.
Click's Dan Simmons reports.
Watch more clips on the Click website. If you are in the UK you can watch the whole programme on BBC iPlayer.
Go to next video: The app which helps drivers fix cars