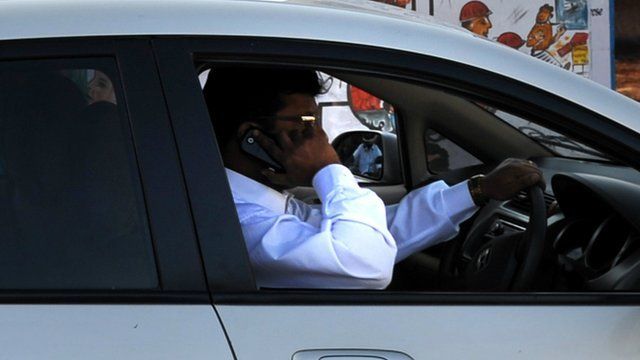 Video
'Jammer' stops drivers using phones
A device that prevents motorists from communicating via mobile phone while they're driving is being offered to UK network providers.
'Groove' alerts telecoms companies when their customers are driving, allowing them to block calls, texts and social media until the journey ends.
US entrepreneur Scott Tibbits began to develop the device after a colleague was hit and killed by a teenager texting while driving, raising $3m (£1.85m) through investment.
Tibbits told Rachel Burden on BBC Radio 5 live Breakfast: "It's a little device about half the size of a pack of cards... you plug it in and then you're done. From that point forward it notifies the telecoms company that Scott is driving right now."