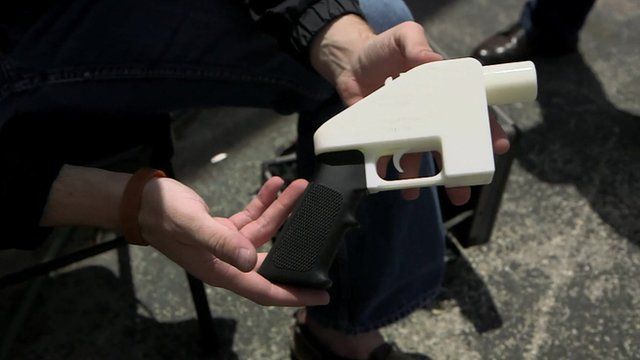 Video
Man develops bullets to stop 3D printed guns exploding
An American gunsmith has developed shell casings for bullets for 3D printed guns that stop them exploding when fired.
The guns are made from instructions downloaded from the internet and the parts made with machines that build up layers of plastic to form solid shapes.
However, ballistics experts showed the weapons exploded when they were fired because the plastic could not contain the blast.
Michael Crumling, 25, from Pennsylvania, developed the casings because he wanted to "answer the question" of why nobody had done it before.
He admitted that he could regret his actions in future, but said people who wanted guns would find a way of getting them regardless of his invention.
This clip is originally from 5 live's Afternoon Edition on November 6 2014.
Go to next video: 3D printed guns 'explode when fired'