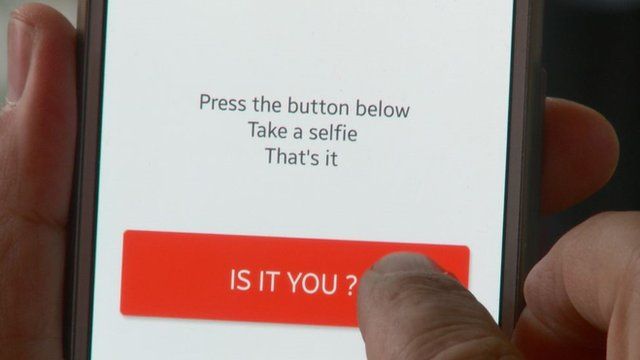 Video
IsItYou app aims to turn selfies into 'spoof proof' IDs
An Israeli start-up plans to use smartphone cameras to verify peoples' identities for banking and other transactions, replacing passwords, fingerprints and other forms of ID.
IsItYou says it has developed a new facial recognition technology, which is both very accurate and virtually spoof-proof.
Its founder Benjamin Levy says the system registers just one in 100,000 incorrect matches - a low enough level, he believes, to convince some banks and other financial institutions to adopt the system as early as next year.
The service is groundbreaking in its attempt to use facial recognition as an authentication method for payments.
While Google and others already use facial recognition to let smartphone users access their handsets from the lock screen, the Android software developer has stressed that it is not as secure as other methods.
And experts remain unconvinced about IsItYou's claim to be almost "spoof-proof".
Marios Savvides, a facial recognition researcher at Carnegie Mellon university, told the BBC that "self-reported results" were not reliable.
And Dr Massimo Tistarelli, another world expert on biometrics, added that anti-spoofing research was still in its infancy.
"There is a full European research project called Tabula Rasa, which is entirely devoted to design biometrics anti-spoofing algorithms," he said.
"This is a subject of advanced scientific research, not a product ready for the market."
IsItYou's founder gave a demo of the new system to the BBC's North America Technology Correspondent Richard Taylor.
You can follow Richard on Twitter @RichTaylorBBC
Go to next video: Making money streaming video games