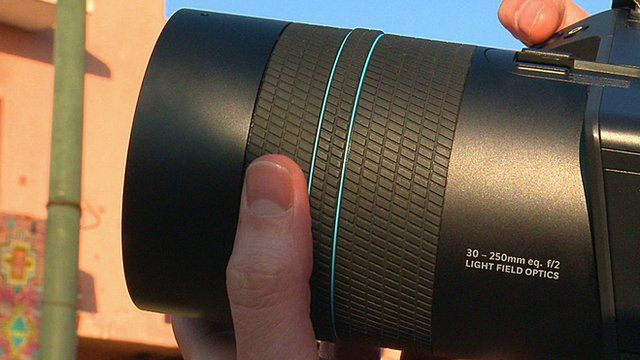 Video
Is this the end of out-of-focus photography?
A digital camera that went on sale last month in the UK, allows photographers to refocus their pictures after they have taken them.
Nasa, the military and medical researchers are also interested in the technology.
The Lytro Illum camera uses millions of micro-lenses to record the direction and intensity of the light entering the lenses, taking a 3D snapshot which includes depth information and allows the photographer to select what they want to be in focus.
The first consumer Lytro camera was released in 2012.
BBC Click's Dan Simmons reports.
More at BBC.com/Click and @BBCClick.
Go to next video: The hearing aid hacked to hear wi-fi