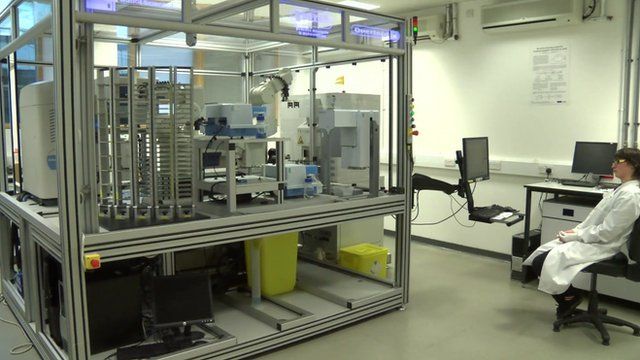 Video
'Robot scientist' holds key to new drugs
Creating new drugs costs serious money - and that means effort is put into areas that can generate a lot of profit for pharmaceutical firms.
But if the cost of researching drugs can be lowered, it may mean illnesses and diseases that affect fewer people - or people who are too poor to pay for treatment - finally get the attention needed.
A joint effort by the Universities of Manchester and Cambridge may provide part of the solution.
Their robot Eve is able to carry out a large number of tests to aid research. As well as automating the process, scientists say Eve is able to invent its own ideas and hypotheses to try out.
Prof Ross King, from the Manchester Institute of Biotechnology, fired up Eve to show how the machine works.
Go to next video: Meet the robots helping surgeons