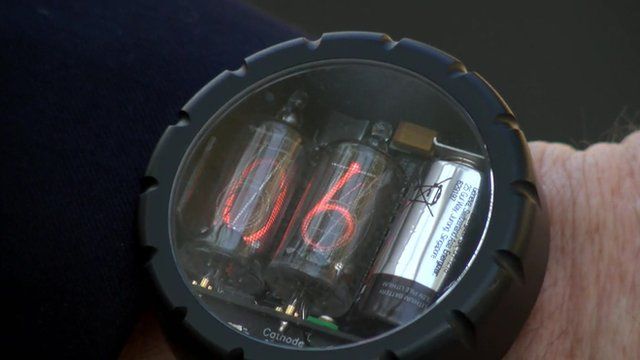 Video
Woz on watches, addiction and being played by Seth Rogen
As co-founder of computing giant Apple, Steve Wozniak - known affectionately in tech circles as Woz - is one of the most influential and respected men in the industry.
His impact at Apple is set to be depicted in Steve Jobs, a Danny Boyle-directed film about the late Apple boss.
Despite no longer working for the firm, Mr Wozniak is still enthusiastic about Apple's products. In an interview with the BBC, he talked about whether the Apple Watch would be a success, what may be next on the horizon, and how he felt about being played by US actor Seth Rogen.
He also showed off his own unique timepiece.Video journalist: Mark Lobel
Go to next video: How much tax should big firms pay?