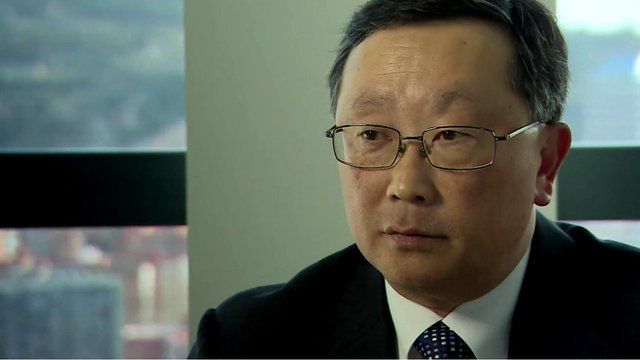 Video
Blackberry chief wants to persevere with smartphones
The chief executive of Blackberry has told the BBC the market will determine if his firm will continue making smartphones.
The Canadian company is experiencing shrinking demand for its handsets. It shipped fewer than 8 million phones last year - less than a sixth of the number it did three years before.
John Chen unveiled the Blackberry Leap - a touchscreen model without a physical keyboard - at Barcelona's Mobile World Congress trade show this week, and said a further three designs would be launched before the end of 2015.
He has also made more of the company's apps and services available to rival platforms, for which Blackberry will charge.
The BBC's Rory Cellan-Jones asked Mr Chen whether Blackberry would be better off giving up making hardware to focus on software.
Go to next video: Blackberry reports surprise profit