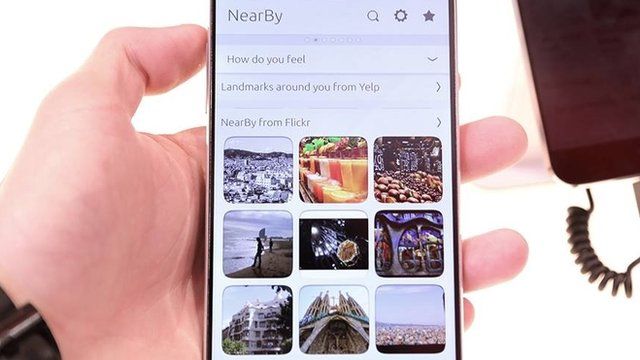 Video
Hands-on with an Ubuntu phone at MWC
Is there room for another mobile operating system?
The creators of Ubuntu certainly hope so.
British firm Canonical, which leads development of the Linux-based operating system, has been showing off the second handset to be pre-installed with its software at the Mobile World Congress trade show.
The MX4 Ubuntu Edition is manufactured by a lesser-known Chinese company called Meizu Telecom.
The software provides a card-like user interface that links together similarly themed services, rather than the grids of apps that users have become accustomed to.
Millions of PCs are already powered by Ubuntu, and Canonical hopes an existing community of volunteers will help it develop the phone platform.
But as bigger players, including Microsoft and Blackberry, struggle to make much headway against Apple's iOS and Google's Android, the question is whether Ubuntu has any chance of going mainstream.
The BBC's Rory Cellan-Jones put the point to Canonical's chief executive Jane Silber at the Barcelona show.
Go to next video: Everything's connected at mobile show