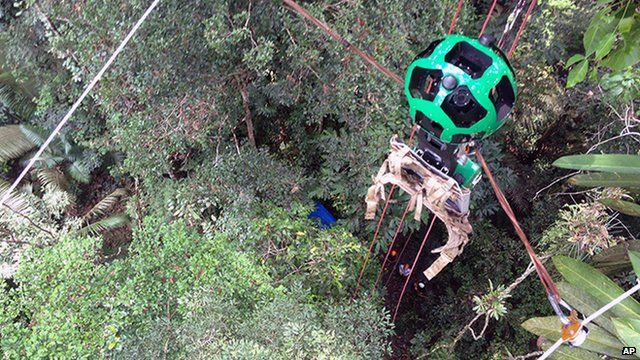 Video
Tech review: A look back at the week's headlines
BBC Click rounds up some of the week's top technology stories, including the news that Visa is to introduce peer-to-peer payments on social networks.
A new type of fingerprint sensor which uses sound waves to penetrate the outer layers of the user's finger to help create a surface map of the person's skin has been unveiled by US chipmaker Qualcomm.
And Google is using a zip wire and one of its Street View cameras to capture 360 degree-images of the rainforest - it is part of a wider project to capture the area that has seen people walking through the jungle with cameras attached to backpacks and the use of boats.
More at BBC.com/Click and @BBCClick.
Go to next video: The robot that can play the violin