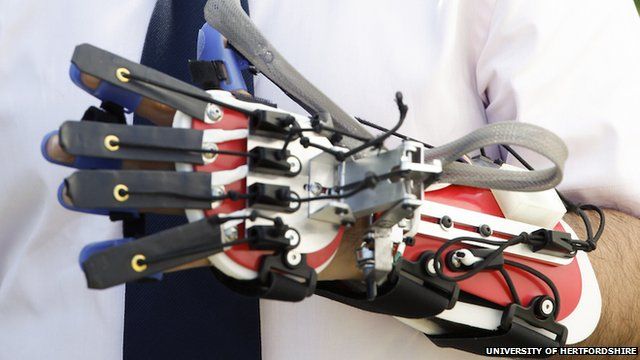 Video
Robotic glove used for stroke rehab
Researchers at the University of Hertfordshire have been trialling a robotic glove that they believe could help the rehabilitation of stroke patients.
The robotic gloves are fitted with sensors that allow patients' progress to be monitored and assessed.
The gloves are also connected to a series of games that hope to improve patient movement and strength.
The devices are part of a research project that involved 30 patients and has lasted three years.
BBC Click's spoke to Dr. Farshid Amirabdollahian about the project and how he hopes it can aid patient rehabilitation.
More at BBC.com/Click and @BBCClick.
Go to next video: Light therapy helps blind children