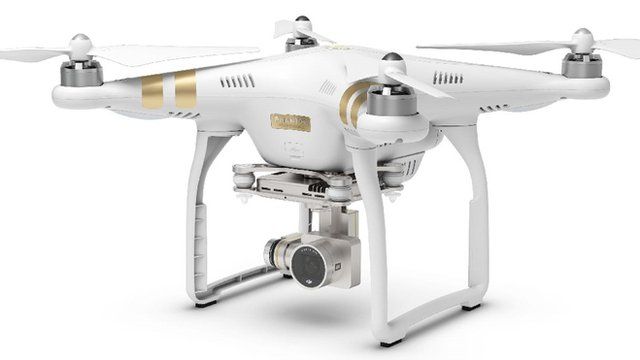 Video
New drones fly with 4K video cameras
The world's bestselling drone-maker has unveiled a new camera-equipped model that can shoot aerial videos in 4K quality.
The ultra high definition format is four times the resolution of 1080p HD, which means video-makers have greater leeway to zoom in and crop the Phantom 3 Professional's footage without degrading its quality.
The app that controls the camera-equipped machines has also been updated to allow live video streams to YouTube.
Sales of such drones are on the rise to both hobbyists and businesses, but some experts have raised concerns that the machines pose a threat to public safety.
Rory Cellan-Jones quizzed DJI's Michael Perry about the new aircraft at a launch event in London.
The video above was produced by Dan Simmons.
Go to next video: Big leap in 4K video streaming tech