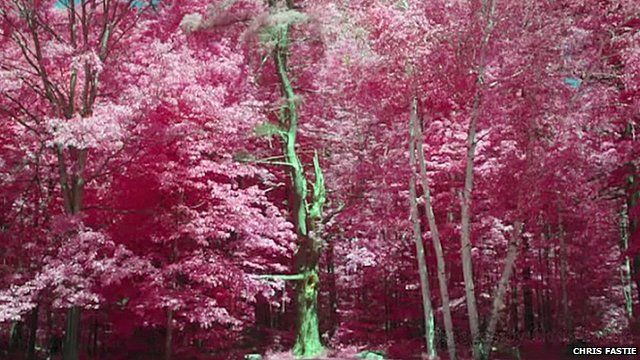 Video
DIY camera project measures plant health
A DIY method of measuring plant health using a modified digital camera has been created by a Kickstarter Public Labs project.
The Infragram project involves removing the inbuilt infrared filter and adding a filter that blocks visible red light instead.
This shows the trees as coloured red. Areas of bright red mean large amounts of photosynthesis and healthy plants.
It is hoped the project will be used by gardeners, farmers and scientists.
Care should be taken while modifying the camera and it is important to remember it will not be possible to take normal images without converting the camera back.
BBC Click's Spencer Kelly reports.
More at BBC.com/Click and @BBCClick.
Go to next video: Tips for photographing the stars