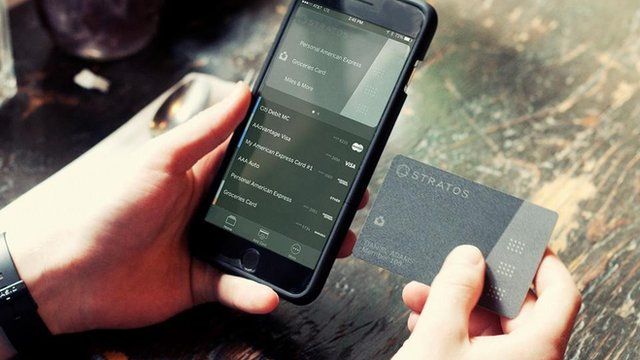 Video
The connected card 'wallet replacement'
The Stratos card aims to be a single credit-card sized replacement for all the existing cards in your wallet.
The card costs $95 (£63) as an on-going subscription, which includes access to card upgrades and cloud-services tied to the card to help users keep track of their spending.
The start-up is one of the first to market with the hi-tech card, which is aimed primarily at the US market; it does not currently support international standards like chip and pin payments that are increasingly popular elsewhere.
The BBC's North America technology correspondent Richard Taylor was given a demonstration of the wallet by the Stratos founder Thiago Olsen.
Go to next video: 3D printer drone aims to make refuges