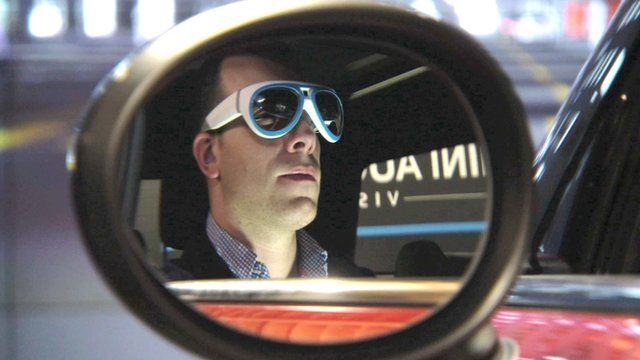 Video
Mini launches prototype of glasses that give 'X-ray vision'
Car manufacturer Mini has shown off a pair of augmented reality glasses which give drivers 'x-ray vision'.
They display images from cameras mounted on the exterior to reveal objects which would otherwise be obstructed from view.
The goggles also receive information such as in-car route guidance, which the company says helps keep a driver's gaze fixed on the road.
The technologies used are similar to those found in a smartphone, like processing and motion tracking sensors.
But how much do they really enhance the driving experience? The BBC's North America technology correspondent Richard Taylor had a virtual test drive wearing the new specs.
He also spoke to Jay Wright, vice-president of Vuforia, the mobile computer vision platform at Qualcomm, which is behind the visual technology.
You can follow Richard on Twitter @RichTaylorBBC
Go to next video: The robots that can park a car