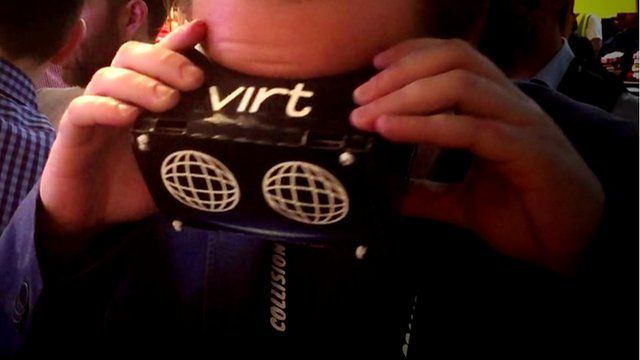 Video
Shopping in real stores via virtual reality
Virtual reality has been touted as the next big thing in entertainment and travel - but an American entrepreneur is looking to get retailers behind an innovative VR concept.
Phil Johnson says his Virt platform gives users unprecedented immersion in the shopping experience.
Unlike traditional VR systems in which users are pinned to a single spot in their virtual environment Virt lets viewers virtually control where they walk through the corridors of a store's interior.
It also allows them to pick out goods to browse and buy online.
The BBC's North America technology correspondent was treated to a demo of the new system by Virt's founder, Phil Johnson.
You can follow Richard Taylor on Twitter @RichTaylorBBC.
Go to next video: Virtual Reality is nearly upon us