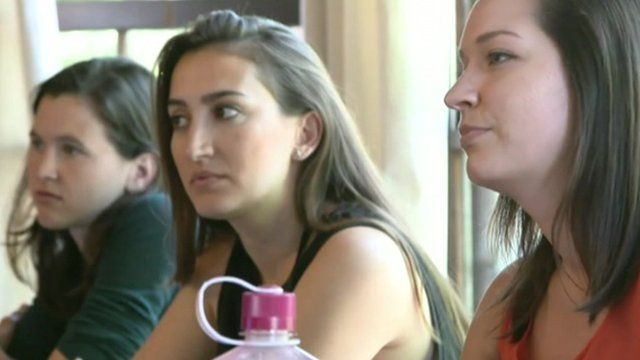 Video
Silicon Valley attracting women to technology
For years women have been a minority in the high-tech world of Silicon Valley. Geeky, laddish culture has come to dominate.
But the voice provided by social media, books by high-powered women in tech, and the realisation that it is bad business to discriminate against half of the world's biggest brains is forcing change.
Traditionally in both the tech boardroom and on the coding floor there have been far more men, but all-women projects to help support and mentor entrepreneurs are having an impact.
BlackBox Connect brings together company founders from all over the world to introduce them to the energy, the ethos, and hopefully the money of Silicon Valley.
They've held their first all-female course as part of the growing momentum for equality in the world of tech.
The BBC's Alastair Leithead reports.
Go to next video: Role models 'help women enter IT'